Wedding Planner Services in Barcelona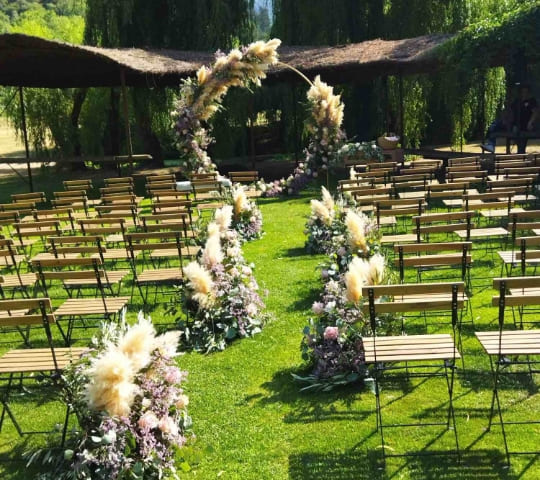 Wedding planner Barcelona
If you want to enjoy a great wedding day, the best thing to do is to hire a wedding planner.
The Wedding planner service in Barcelona, not only will help you define a style for your wedding you can also hire the best suppliers and enjoy all the way.
Barcelona is nice place for your wedding, you have a nice weather and beautiful venues in front of the sea, or in the middle of the city.
Choose wedding planner Barcelona
We are not a typical wedding planning agency in Barcelona. You have to understand the concept of what we do, because we design totally personalized weddings, we are not dedicated to take the most typical places and add decoration, this is not our job.
We go further, we focus on you and from here we develop the whole wedding.
If you want a typical wedding and copied from others through Pinterest or other social networks, then do not call us, we are not your agency.
Wedding Designer Barcelona
To live a unique experience is our goal, there are thousands of Wedding Planners in Barcelona, but first you must ask yourself what experience you want to live in your wedding? Do you want something different, unique, personalized and with an exquisite decoration? Then you are in the right place.
I like to work side by side with my clients, without bothering them, just helping them to develop a special and personalized wedding.
How does our Wedding Planner in Barcelona service work?
We offer various services, according to your needs:
Full Service Wedding Planner in Barcelona: You wish getting married in Barcelona and have a date, but nothing else and you have no idea where to start.
This is your option; we will look for all the suppliers, according to your priorities, we will orient you for the decoration according to your style and that of the space, we will offer you ideas and materials for all the decoration, we will coordinate the day of the Wedding. You will have everything you need with this option.
Stylism and decoration for your Wedding:
You have everything but you need one of the most important themes, the design of your Wedding, here we will offer all kinds of original and dazzling ideas for your wedding to have our wow effect. We are florists and wedding decorators, this is our specialty.
Coordination of your Wedding:
Do you need a person in charge to be present on the day of your wedding to help you in the Timings? When to give gifts, when a music is playing,…entrance of the bride…, reception of guests,…let's make the day go round.
Contract our wedding planner services in Barcelona?
We can help you define a wedding style, choose the space and provide you with many vendors that fit your wedding. We will not choose what your wedding will be like, but we will help you define your own unique style.
We will hold many meetings, as you need, online or face-to-face, no matter, we will adapt to your needs
We offer many possibilities for your wedding, we know the perfect spaces for each couple, musicians, rental companies and all the services you need for your wedding.
Create a wedding is like create the style of your house, you have to feel comfortable and that there is no other wedding like it.
Shall we start?