Weddings at Hotel Castell Empordà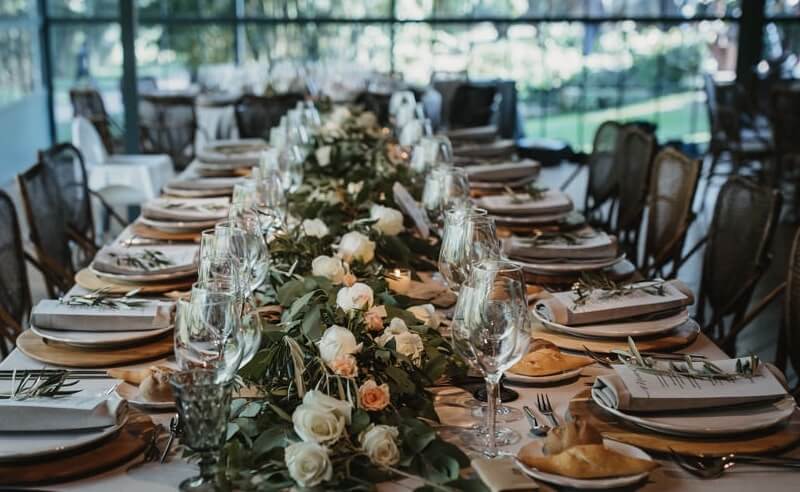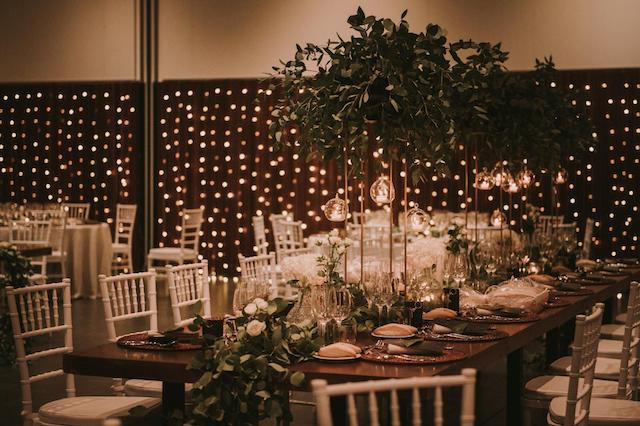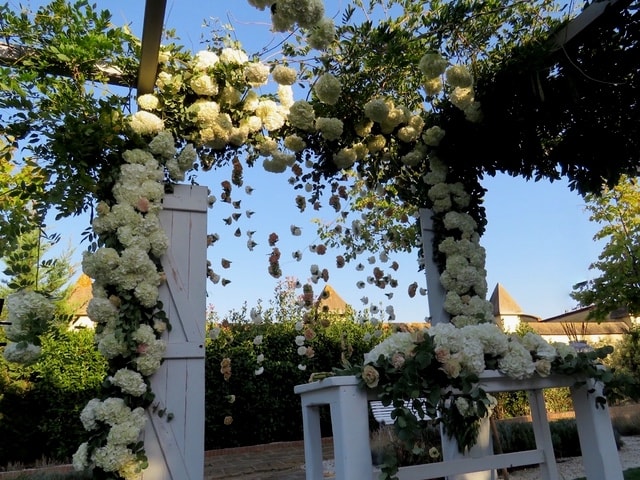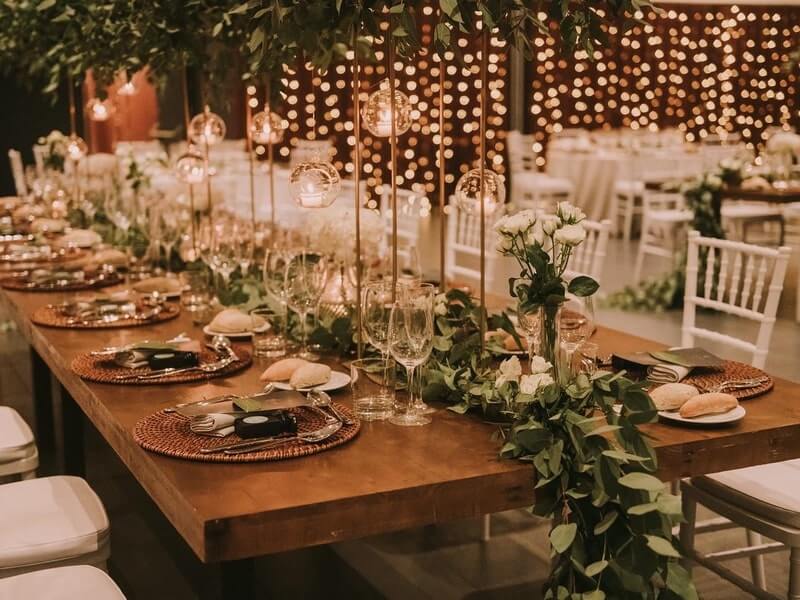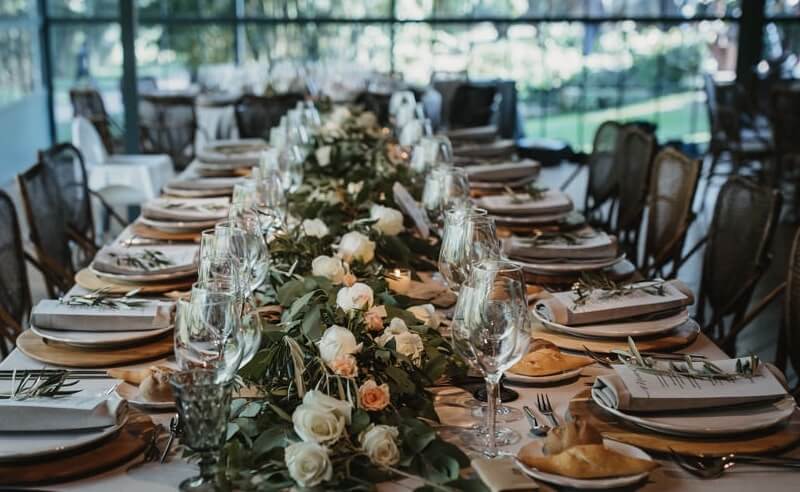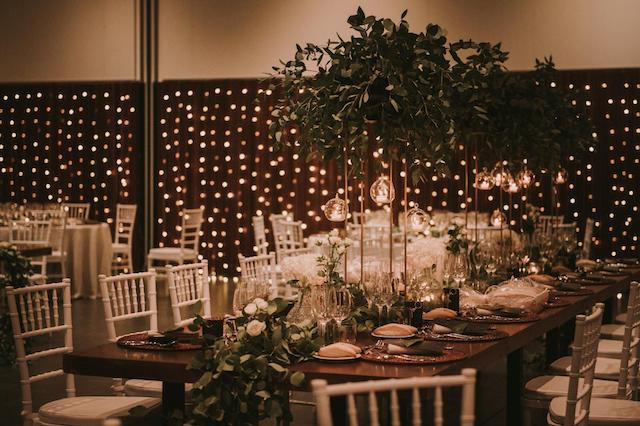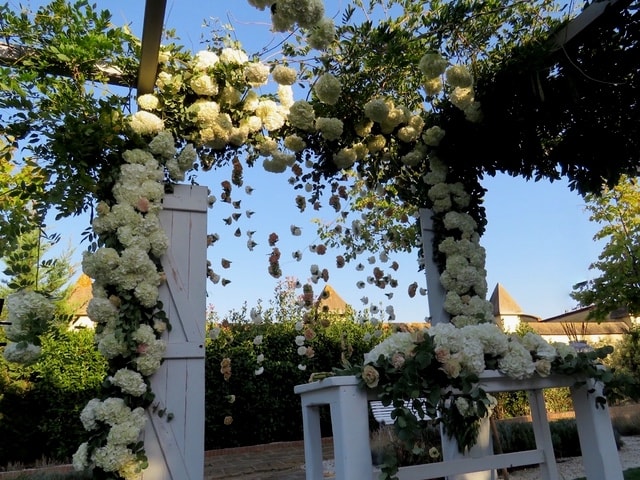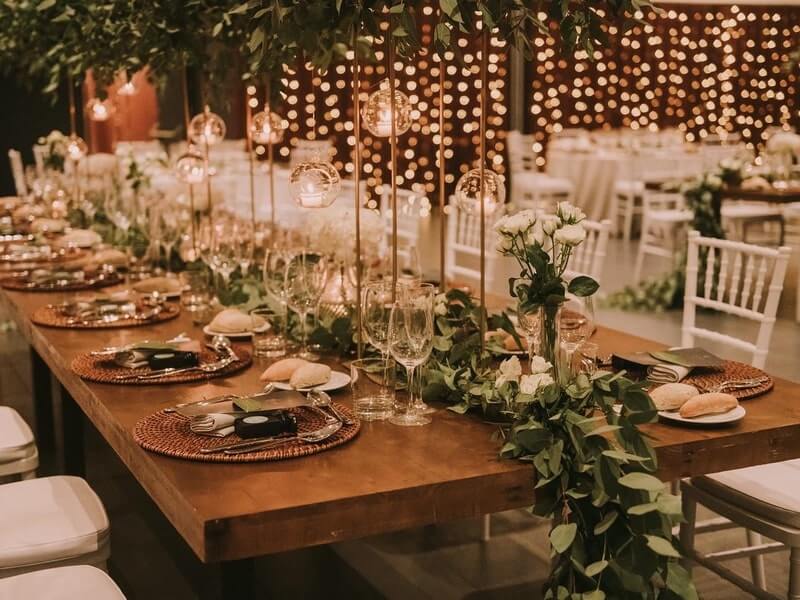 For your ceremony at Hotel Castell Empordà you can use the chapel located next to the castle, if you want a religious ceremony or if you prefer a civil ceremony its large garden surrounded by olive trees.
Civil weddings in the middle of olive trees are fascinating and can be decorated in complete harmony with their natural surroundings.
There are many options for decorating weddings at the Hotel Castell Empordà, the exterior is very green, you can break with a decoration with colorful flowers or following the style of the outdoor space.
Wedding decor at Hotel Castell Empordà
For the banquet, it also has two spaces: the medieval restaurant with a capacity of 70 guests or the pergola area of the Drac restaurant with a versatile capacity of up to 216 guests and unforgettable views. It also has a lounge bar to continue the party and make your banquet a unique experience.
The restaurant is an ideal space for the wonderful views that can be enjoyed from it: the Golden Triangle and the Pyrenees.
For the decoration of the wedding tables at the Hotel Castell d'Empordà, we can use a natural style, or propose other styles of decoration for weddings at the Hotel Castell d'Empordà, with flowers and very different styles.
It is always necessary to take into account in the decorations for weddings at the Hotel Castell d'Empordà, the table linen used so that all the elements of decoration for weddings at the Hotel Castell Empordà are in complete harmony.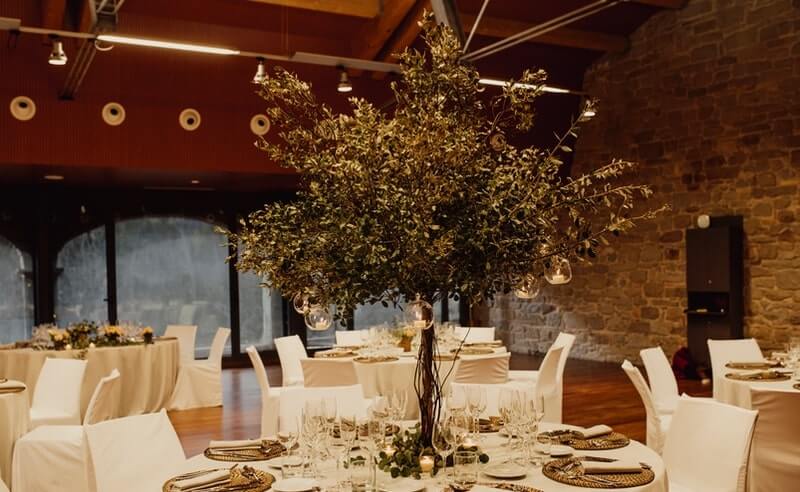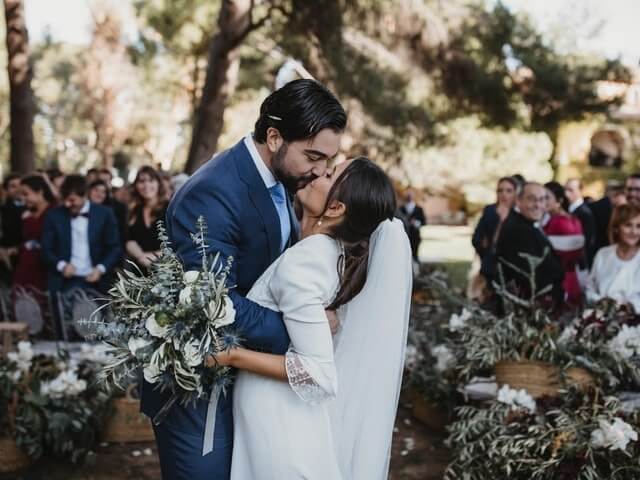 Wedding at Castell Empordà
It offers everything you need for a magical wedding, both the realization of the banquet in one of its halls and the accommodation in the hotel will leave you with unforgettable memories. The restaurant offers you different types of menus from which you can design one to your liking.
The rooms of the hotel transmit a special warmth due to the stone of the castle walls and the special decoration with exotic travel objects but with a classic and refined line will attract your attention.
They also have rooms located in the garden, special because they are made of wood, although they have all the necessary means for you to enjoy a comfortable stay. There are also rooms located in the tower from which you can admire the Pyrenees and the Mediterranean Sea
The estate has about 12 hectares of oak and olive groves that are perfectly integrated with the garden surrounding the castle.
If you are thinking of a magical and unique place to celebrate your wedding, El Castell d'Empordà is undoubtedly a great option.