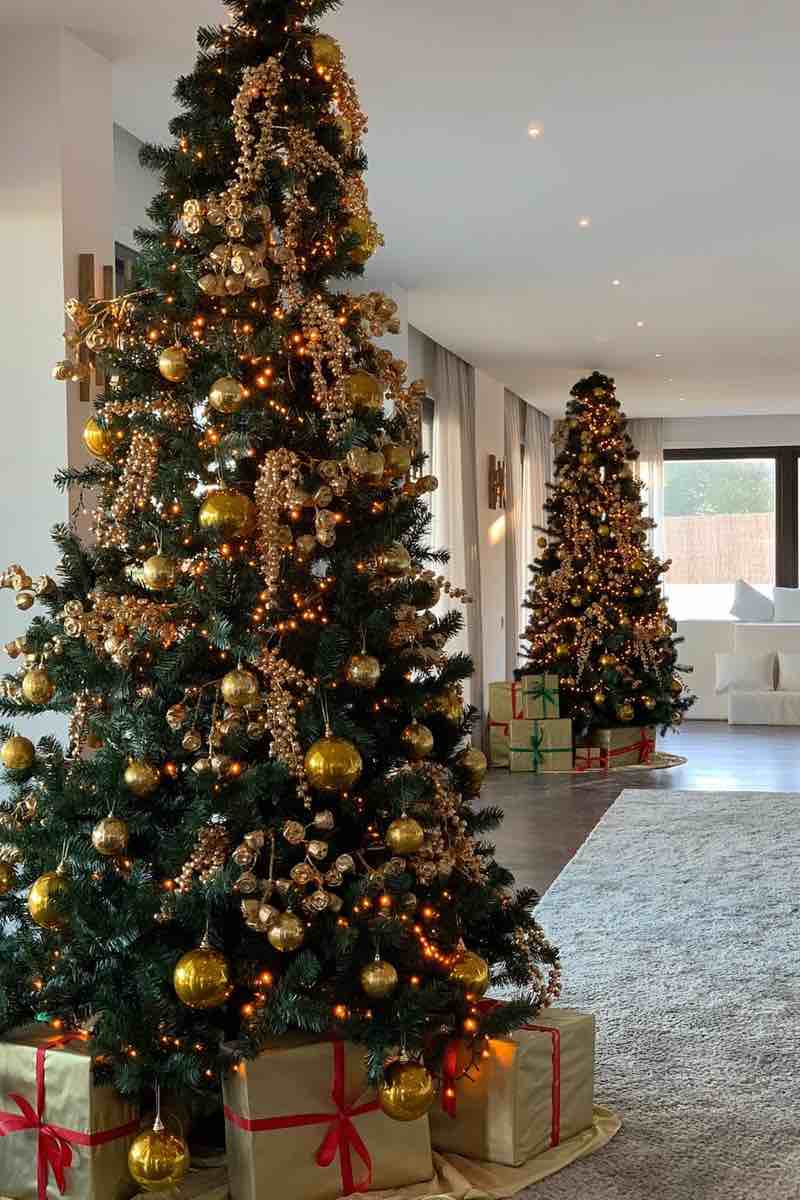 Rent a Christmas tree for your event
Renting Christmas trees is a good option for corporate events or other celebrations. It is a way to enjoy a perfect Christmas without having to worry about anything. There is a wide range of possibilities, since we can vary the height and even the type of Christmas tree, but perhaps the most interesting thing is that you can choose the decoration for the Christmas tree.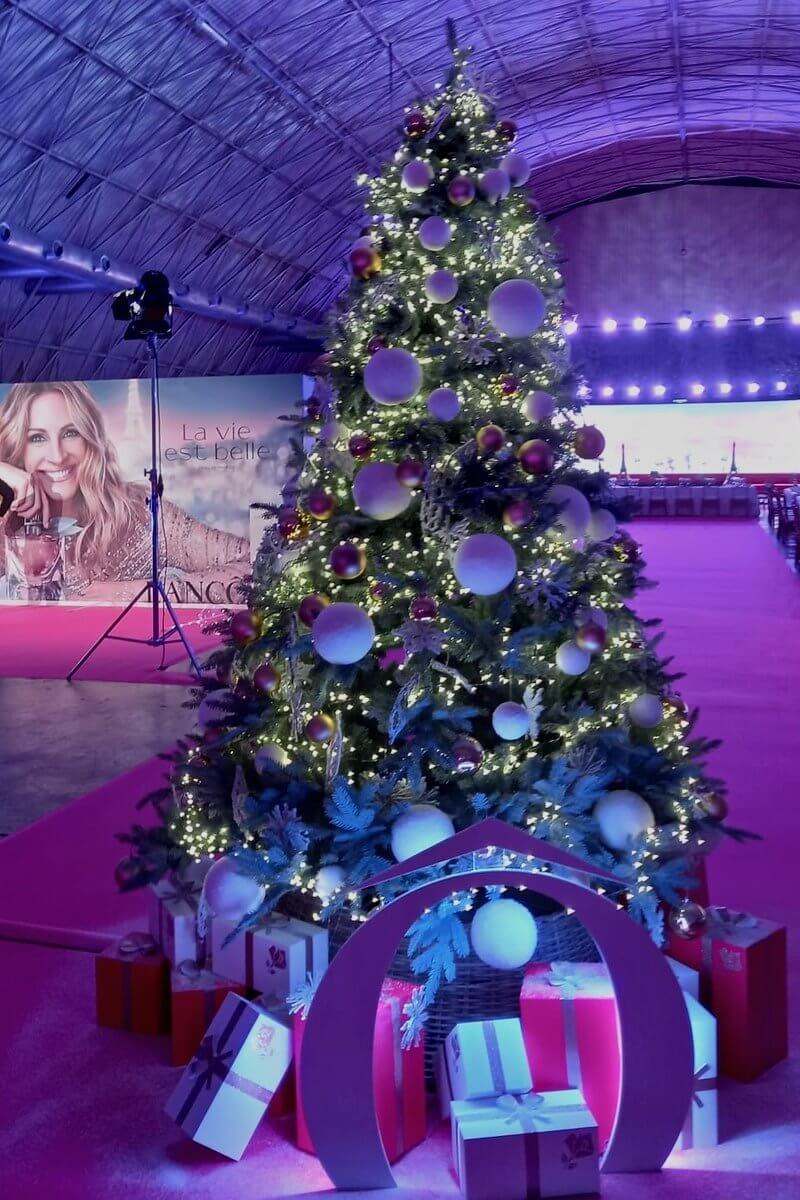 When the duration of the Christmas tree rental is about 2 months, I recommend using the artificial Christmas tree rental, so it will always be perfect and the leaves will not fall off.
Natural or artificial Christmas trees?
For tall Christmas trees it is preferable to opt for the artificial ones, it is not only a question of aesthetics but also economical, the additional cost of crane transport is usually beyond the initial budget.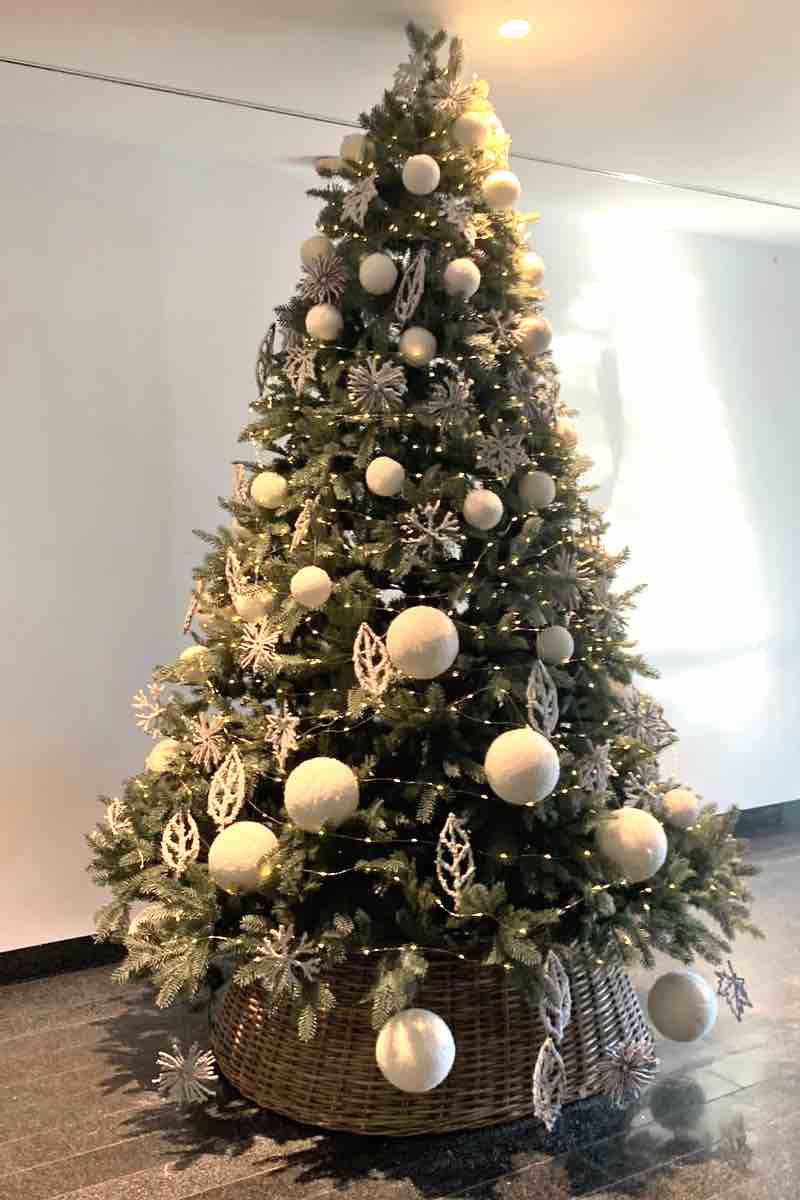 There are certain varieties of trees that have a greenish inside and a grayish outside, they are practically the same as the natural ones that we can find in the mountains.
Christmas tree rental for events
In every Christmas event the presence of a Christmas tree is almost essential, it can be placed in a majestic entrance or also used as a decorative Photocall.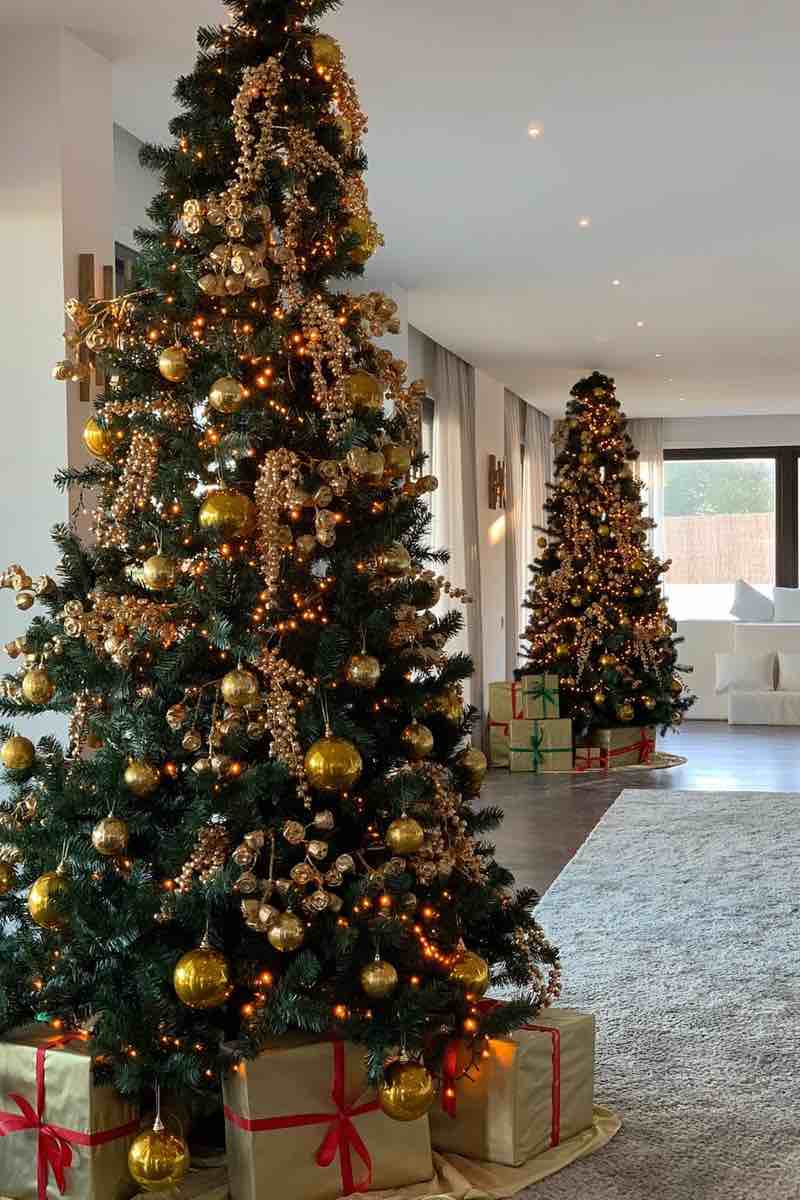 The decoration for a Christmas tree rental, can be the most classic Christmas decoration or use decorative elements of the brand itself.
The Event's corporate brand colors can play a very important role in the decoration of the rental Christmas tree.
Decorated Christmas Tree Rental
You can rent the decorated Christmas tree and you don't have to worry about anything but inform us about the theme of the event. In addition, this way you can have a tree with a different and updated decoration every year according to the type of event.
The decoration of the Christmas tree always includes lights can be warm or rather cold, also play with different options such as flashing or rather fixed, to bring movement to the decoration.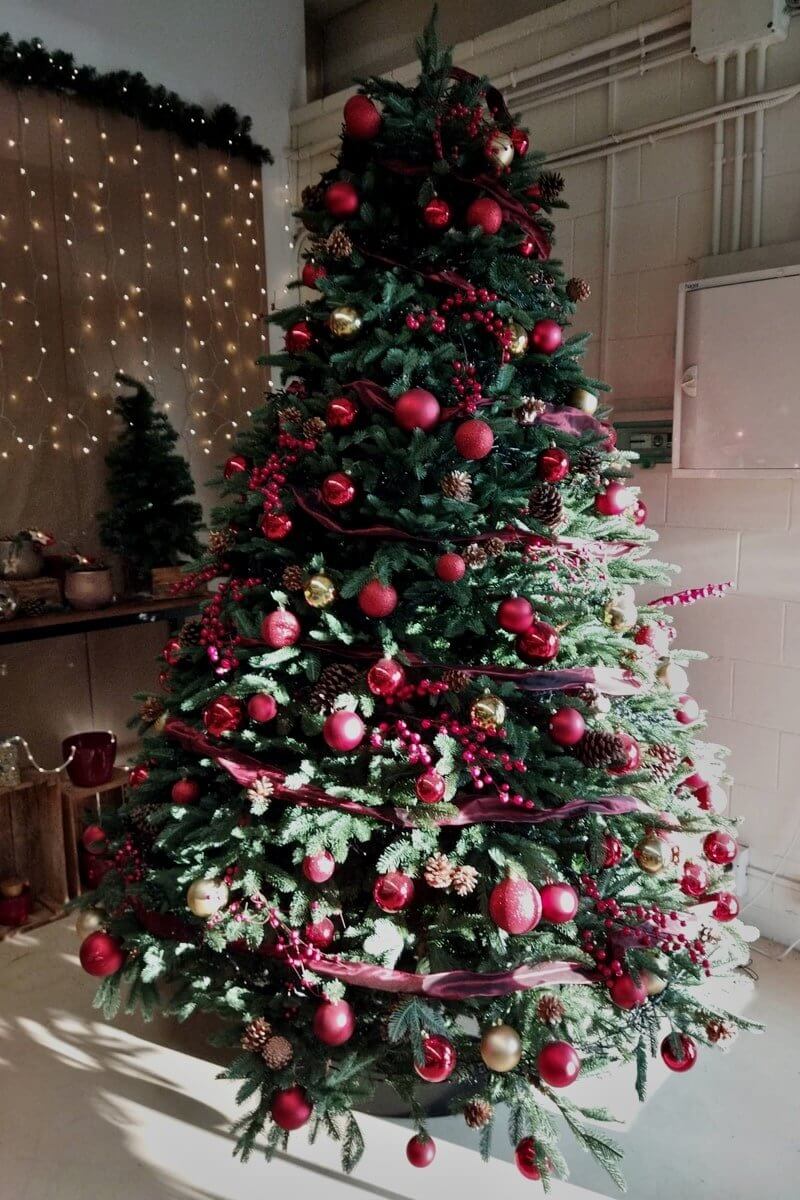 It is very important to choose the tone of the lights depending on the type of Christmas event. It is an element that will mark the style of the event.
Currently there is a wide range of lighting for Christmas trees, not only the tone but the size of the lights, you can illuminate with microlights or larger bulbs with a vintage style perhaps.
Christmas tree rental in Barcelona
Renting Christmas trees is a way of not storing from one year to another all the elements and thus preventing them from being spoiled by the passage of time.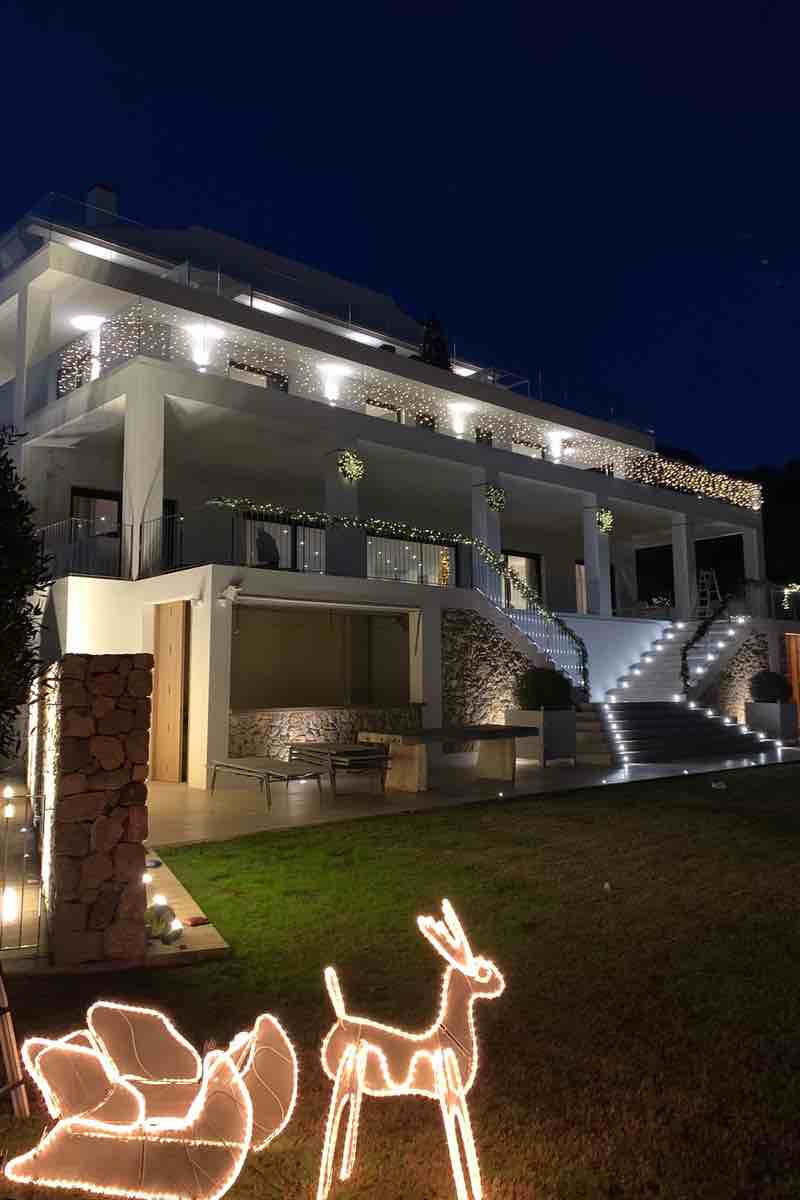 The decorations for Christmas tree rentals are always varying, even the type of lights to be used are in tune with the type of event and decoration.